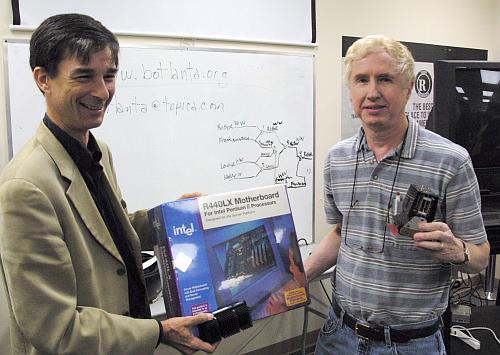 Dale Heatheringtons' Robor won this months Mini Sumo contest. Dale was presented with a Dual Pentium II mother board. Click here to see the contest rules.
---
There were five contestants this month! To speed the proceedings we used single eliminations as shown in the diagram below.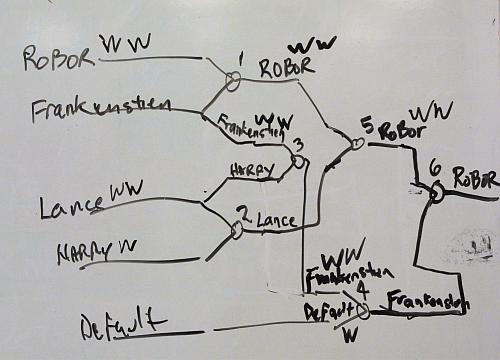 The Contestants:
Default built by Galen and Sean Hussy
Frankenstein by Nicholas Frank
Harry the Hybrid by Bob Baxter
Lancelot by Keith Rowell
Robor by Dale Heatherington

---
---
Photo Gallery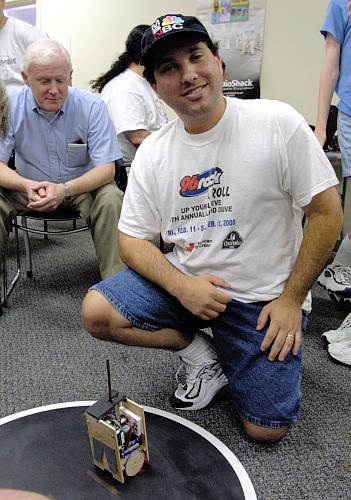 Nicholas Frank with "Frankenstein"
---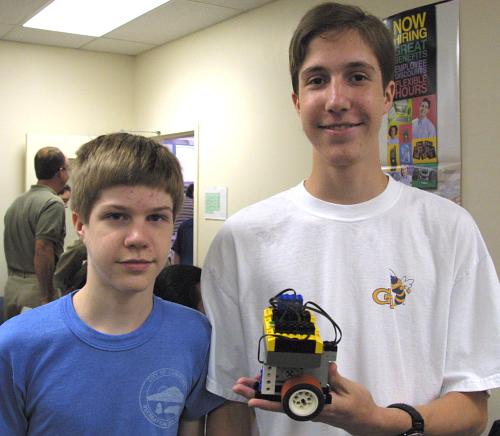 Sean and Galen Hussy with Default
---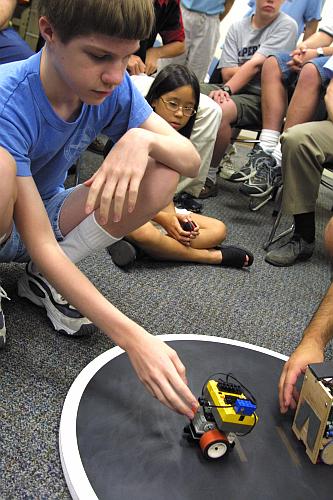 Sean Hussy starts Default in a match with Frankenstein
---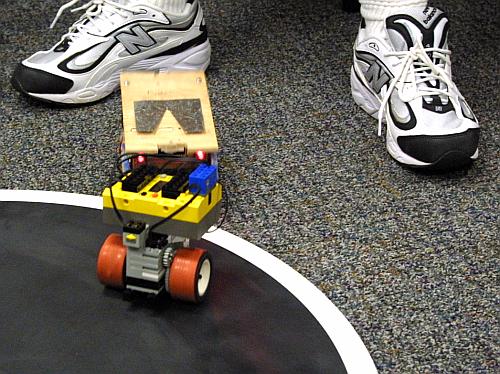 Default wins a round

Editors note: Default is the strongest bot in the group. In an exhibition match he demonstrated the ability to take out Robor in a head to head pushing match. Unfortunatly he has no means to sense his opponents and roams the ring blind in hopes of hitting something.
---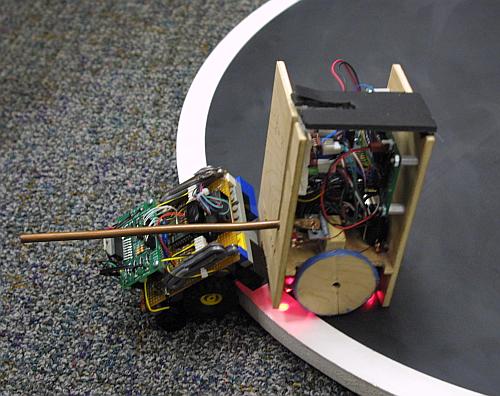 Frankenstein pushes out Harry the Hybrid
---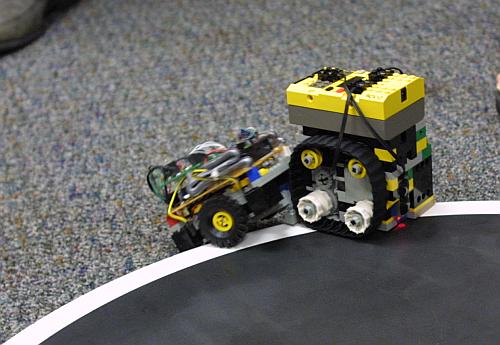 Harry gets no respect from Lancelot either
---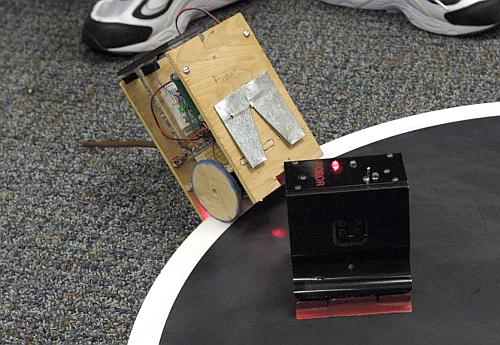 Robor takes out Frankenstein
---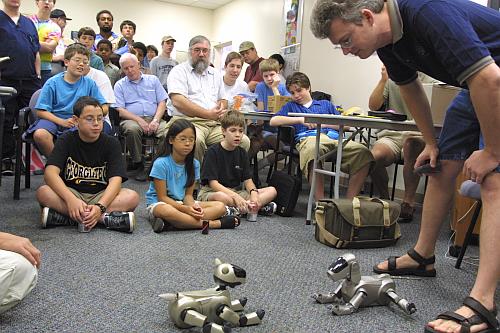 In other non-sumo related activity, a frustrated Calvin attempts unsuccessfully to get a couple of Sony Aibo robot dogs to mate, no wait, "play" with each other. They were also not interested in sumo competition (not enough traction I presume).
---
Photos by Dale Heatherington .
Click here to return to the AHRC Mini Sumo home page.