This month there were only 3 contestants.
Delta Force remained undefeated.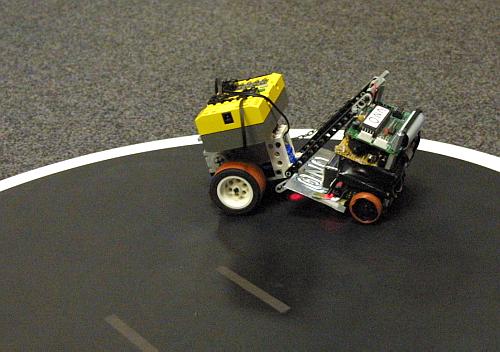 Uno vs Robors Bane
---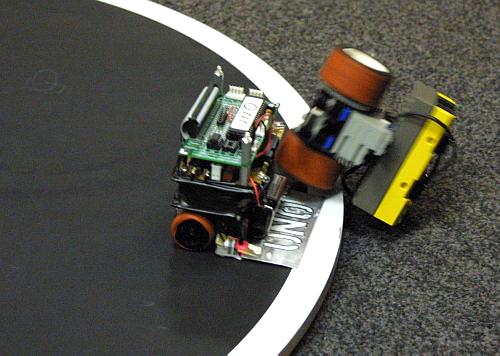 Uno pushes out Robors Bane and wins.
---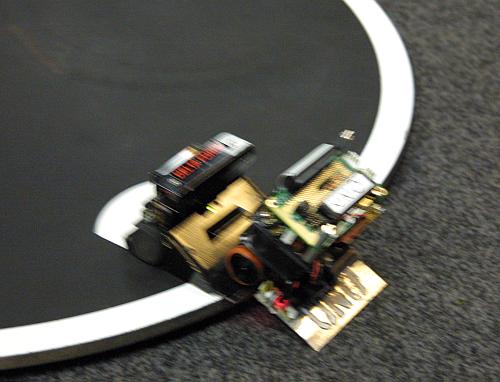 Delta force wins the match with Uno and the February contest.
---
---
Photos by Dale Heatherington
Click here to return to the AHRC Mini Sumo home page.