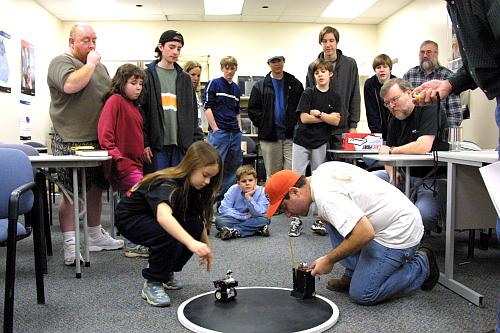 BAT and Norbert start a round. BAT had some new and untested code which had a few bugs so performance was below expectations.
---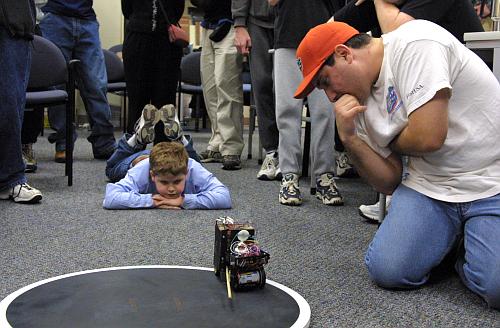 The bots are deadlocked. Nicholas Frank ponders the situation.
---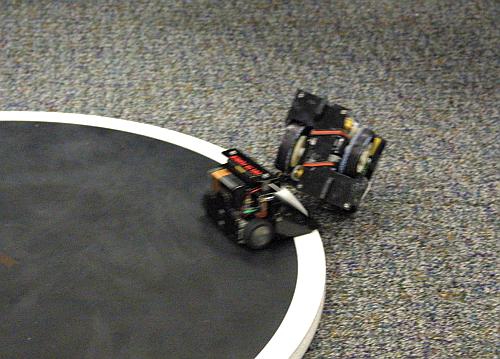 Delta Force, shown here winning a round with BAT, has two additional AAA batteries. This increased the voltage from 9 to 12. Dale has also modified and debugged the code for smoother and more reliable performance.
---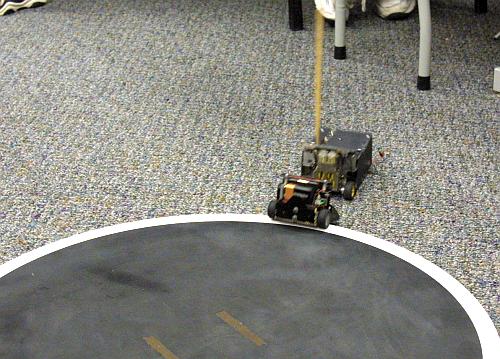 Delta Force wins the first round against Norbert
---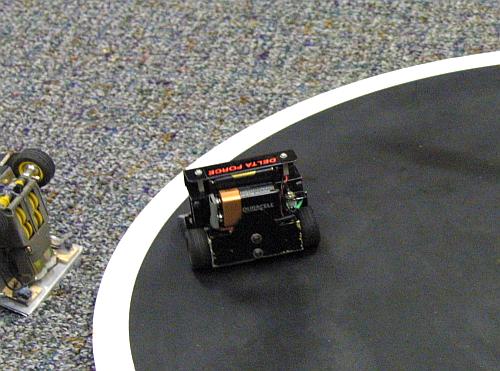 Delta Force wins round two and the match
---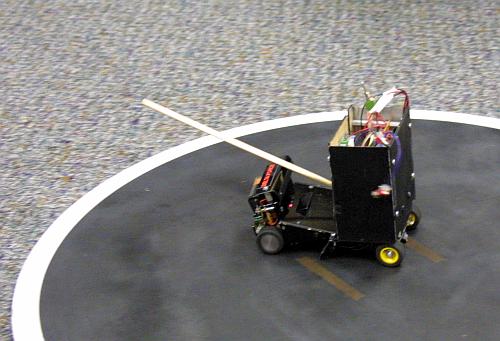 Just for fun a third round was fought. Norbert won by lifting the front of Delta Force. This lifts the tires off the track allowing easy victory.
---
Photos by Dale Heatherington
Click here to return to the AHRC Mini Sumo home page.