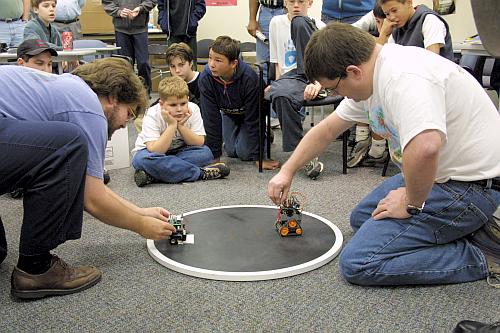 Uno vs Bit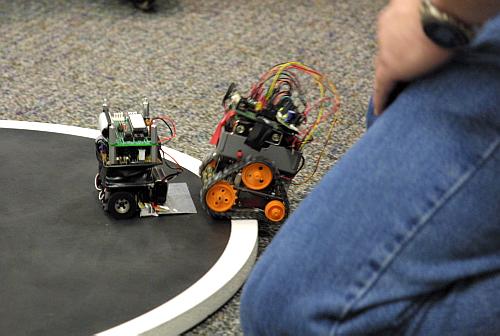 Uno wins! Bit had a bug in his start timer. It was set for a 10 second delay instead of 5. Bits white line sensor was triggered when he ran up on Unos aluminum scoop triggering his backup behavor. This caused him to back himself out of the ring. Oops!

---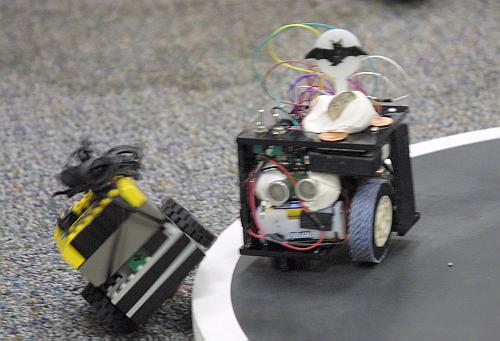 BAT wins the match with Dai-chee
---

Robors Bane vs BAT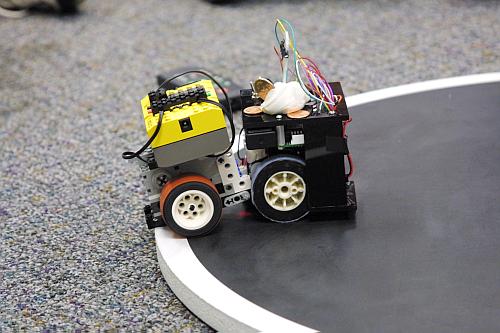 Robors Bane eventually won 2 out of 3 rounds

---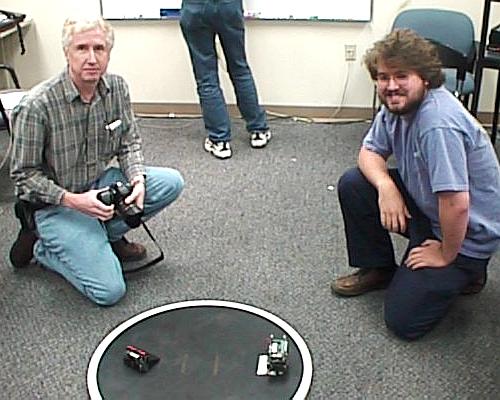 Delta Force and Uno prepare for battle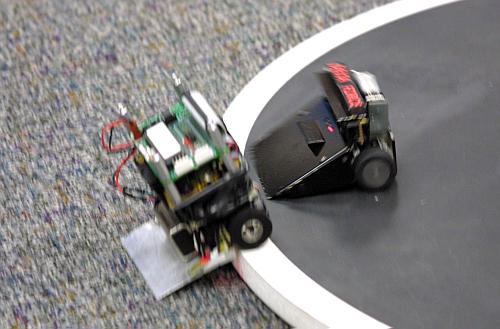 Delta Force wins the match with Uno
---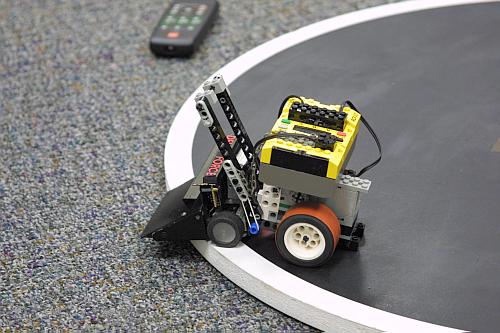 Delta Force lost the first round with Robors Bane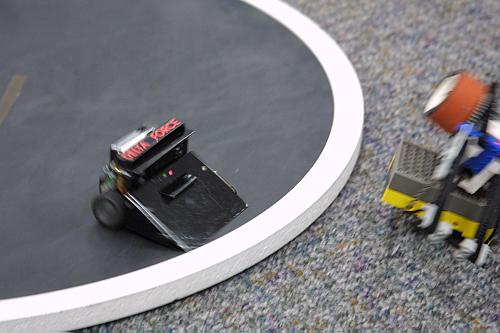 Delta Force flips Robors Bane out of the ring winning round 2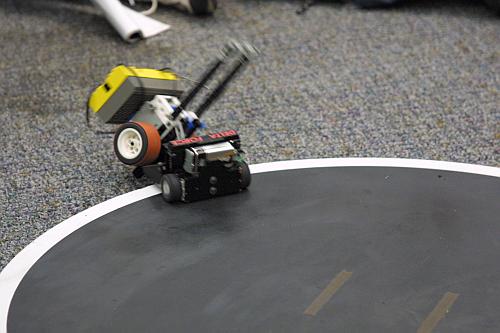 Delta Force wins round 3 and the November contest
---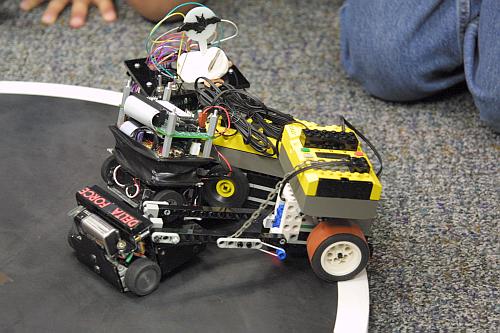 Here is the pile of Bots that resulted from the ever popular free-for-all!
---